Welcome back to another Friday where we talk about the great places to walk your dog across the country. Last week we looked at Kent, and this week we're moving on to Derbyshire. Maybe you'll find a new place to explore in this exciting installment.
1. Mam Tor
Mam Tor is a truly breathtaking site. A really central part of the Peak District, this is a highly recommended place for walking. The wind can be quite strong here, but as long as you brace yourself it shouldn't hit you too hard! Your dog will really love this place too, as its great for them to explore, although there are some areas that recommend you keep them on a lead. If you enjoy exploring magnificent landscapes, this is the place for you.
2. Crich Tramway Village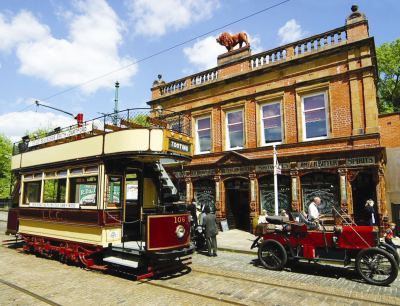 I have to start this with saying what a great little place this is, both for families and dogs. The dogs are even welcome on the rides! Crich Tramway Village is also wheelchair friendly, and this place is perfect for everyone. The museum has been recommended by the Dogs Trust as a dog friendly venue, and while they have to be kept on the lead, it's sure to be a fun day for everyone – just don't let your dogs into the catering area!
3. Longdendale Trail
whether you cycle or walk, this trail is for you. It's beautiful, and if you're into the supernatural you might want to keep an eye out for the ghosts of the Roman soldiers that pass through the hills. If you and your dog enjoy games while you walk, why not pick up a Beco Ball from our online shop and bring it along? There is something serene about this trail, and if you are the type who enjoys long and peaceful walks (this one is seven miles!) then this is the route for you.
4. Monsal Trail
Another Peak District walk, this trail is both accessible and good exercise. There are nearly nine miles of trail as you walk along what used to be a railway line, but is now a great place for you and your dog to walk. Perfect for games of fetch and strolling, this route offers all of the best things about dog walks.
5. Hayfield to Kinder Scout
If you and your dog are very energetic creatures there is little better than this intense walk. Great for hikers and their dogs, there are a number of great trails that you and your dog can walk. Be sure to go prepared for a truly excellent and picturesque hike. When you and your furry friend are thoroughly exhausted there is a lovely little dog friendly pub at the end of your route.
Thank you for reading another week of 5 great places to walk your dog! Next week we will be looking at the county of Cumbria. Be sure to check back next Friday!